Welcome to LF Systems Corp
Meeting All Your Mobile and Fixed Laboratory Needs
Since 1983, LF Systems Corp. has been designing, supplying, and installing laboratory furnishings for numerous clients in the Northeast, principally serving the Delaware, Pennsylvania, Maryland, and New Jersey area.
» Learn More About Us.
LF Systems provides high quality laboratory furnishings including Casework, Tables, Fume Hoods, Counter Tops, Plumbing & Elect Service Fixtures, Ventilated Enclosures, Shelving Systems, Lab Accessories, Sinks, Pegboards, and More.
» Learn More About Our Products.
LF Systems specializes in pharmaceutical, medical, research, industrial, and educational laboratory facility design and installations. We can provide total project support for your specific project needs.
» Learn More About Our Services.
Featured Offering – Fume Hood Repair
LF Systems Corp is a leader in the specification, installation, and maintenance of fume hoods. With thousands of hoods installed and maintained over the past three decades, LF Systems offers a comprehensive array of programs, customizable to maintain your hood investment long after the initial installation has occurred. We have observed that hoods have a life expectancy of 15-20 years, based on initial hood quality and the testing environment. Additionally, we find that clients will pursue fume hood repair services only after fume hoods have failed in some manner.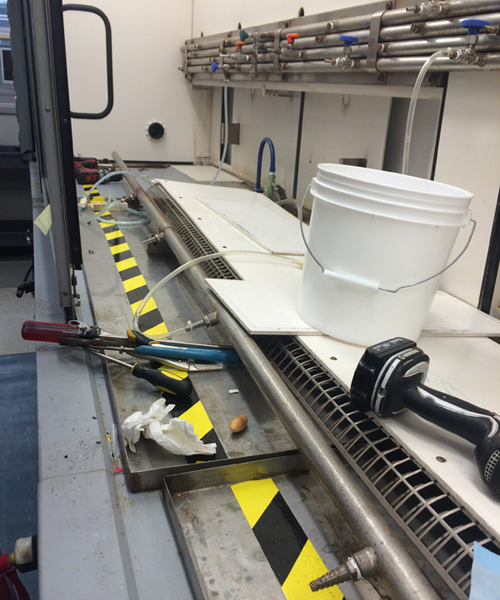 Recent supply chain disruptions, escalating material costs, and unexpected labor shortages have challenged us to offer our customers cost competitive goods, delivered according to realistic time schedules.
Please click the below button to view our In Stock Products, and then Contact Us if you're interesting in learning more and/or making a purchase.
We provide the best quality products, top-notch designs & professional services.
We can provide total project support for your specific project needs – from initial space planning to construction and final walk-through, LF Systems' team of seasoned industry professionals will help guide your lab project to a smooth completion.
It is the ultimate and ongoing goal of LF Systems Corp to tailor our business towards providing the absolute best in customer satisfaction.
After more than 36 years of industry experience, and with more than 100 million dollars worth of lab furniture products designed and installed, LF Systems will get the job right the first time.