Fume Hood Repair & Maintenance by LF Systems – Proactive, Not Reactive
Do not wait for potentially injurious and catastrophic failures.
Keep your fume hoods operating safely.
Prevent costly, unexpected shutdowns and loss of hood utilization.
Sustain and improve workplace ergonomics.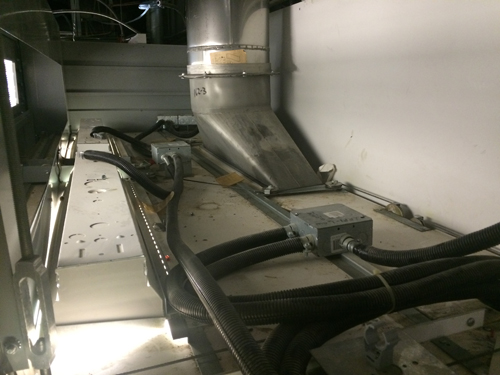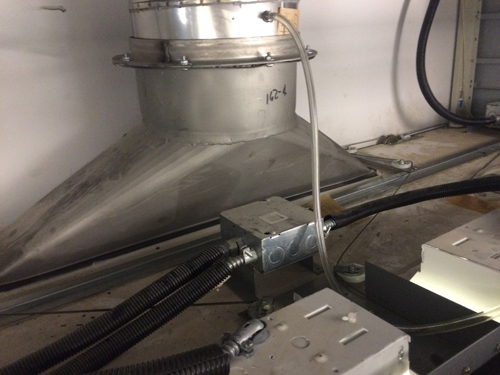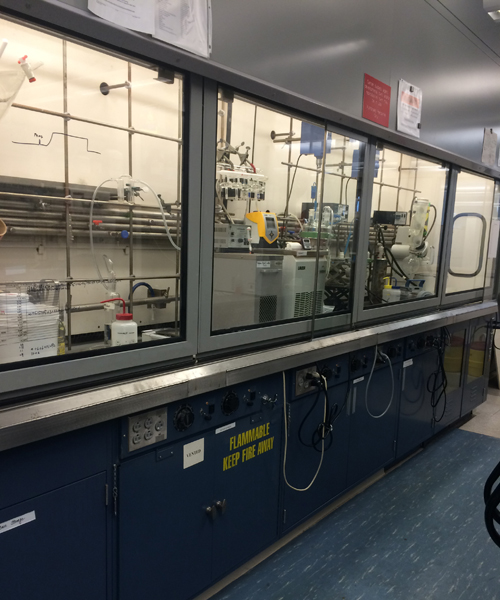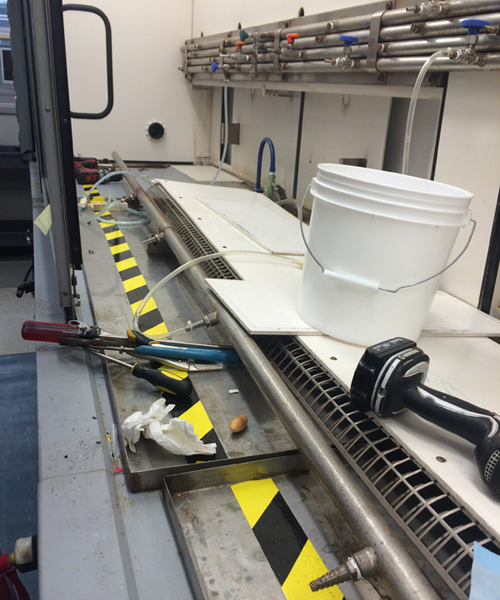 LF Systems Corp, a leader in the specification, installation and maintenance of fume hoods now offers three comprehensive maintenance programs, targeted at extending the life of your hood investment. We work to minimize impact on your operation:
Repair most hood components with minimal HVAC disconnect.
Interior equipment configuration remains in place.
Focus on the sash drive systems to reduce the force needed to raise and lower the sash.
Fume Hood Service Programs
Our 100+ years of fume hood experience enables us to analyze and repair fume hoods manufactured by most any vendor, restoring hoods to full operation. Our fume hood service programs focus on three key areas of hood operation.
LF Systems has found that the Sash drive system, whether cable or chain based, is often the hood sub-system that requires the greatest attention. Our analysis identifies potential problem areas and determines whether lubrication or a full hood overhaul is required to return the hood to "like new" conditions. Analysis is performed on the following hood components with replacement as contracted with LF Systems: We have the measurement tools to validate the result of the repair and the reports to document the new operating baseline. In cases where only lubrication is required, we will be able to project when more extensive servicing may be necessary, to assist with the budgeting of potential future work.  Download our PDF on Fume Hood Repair
Preventive Maintenance Plan (PMP)
Whether your hoods are just beginning to show signs of aging or are demonstrating advanced operational problems, a preventive maintenance program may provide a cost-effective solution to restore hood operation and avoid a more extensive hood rebuild either now or for the near term. The PMP program begins with an analysis of the hood. Our technicians will examine the hood and determine if lubrication and tuning is sufficient or whether a more extensive overhaul is required. The analysis will be summarized in a report which documents the current operating conditions and recommendations for potential future work.  Download our PDF on Fume Hood Repair.
The following list of activities are performed as part of the PMP: **
Open and close force analysis of current sash system with written report
Once PMP is completed a new analysis will be submitted showing improvements
Removal of all miscellaneous debris from cable area
Cleaning pulleys with special solvent and purging with pressurized air
Lubrication of pulleys and cables with custom synthetic oil
Cleaning and Lubrication of all extension slides – if part of the guide system
Adjustment of sashes and counterweights for proper movement and alignment
Recommendations on replacement parts if necessary
** If your hood uses a chain/sprocket drive system, replace the words "cable and pulley" with "chain and sprocket" in the above list of activities.
We recommend that a PMP be performed yearly. If a hood was just rebuilt (SRP or HEP), longer initial service intervals may be permitted. Contact us to discuss contract terms based on your environment.
Hood Enhancement Program (HEP)
We look forward to customizing your hoods to your specific research needs.
Convert vertical rising sash system to horizontal sliding sash configuration
Modifications to depth or height of fume hood
Rebuild cable and pulley sash drive mechanism
Rebuild chain and sprocket sash drive system
Replace fume hood liner and baffles
Replace sash glass
Replace base cabinets, add knee space or set hood on a welded table frame
Add Flexascope service manifold and valves
Add distillation section or lattice
Add sash stops or locks
Add interior shelving
Add a ceiling enclosure
Add side wall equipment pass through or cord/tubing pass through
Our familiarity and experience with the installation, repair and maintenance of fume hoods enables us to offer the following list of hood enhancements to better equip your hoods for the types of operations being performed. You will save significant dollars, while improving your lab environment. Download our PDF on Fume Hood Repair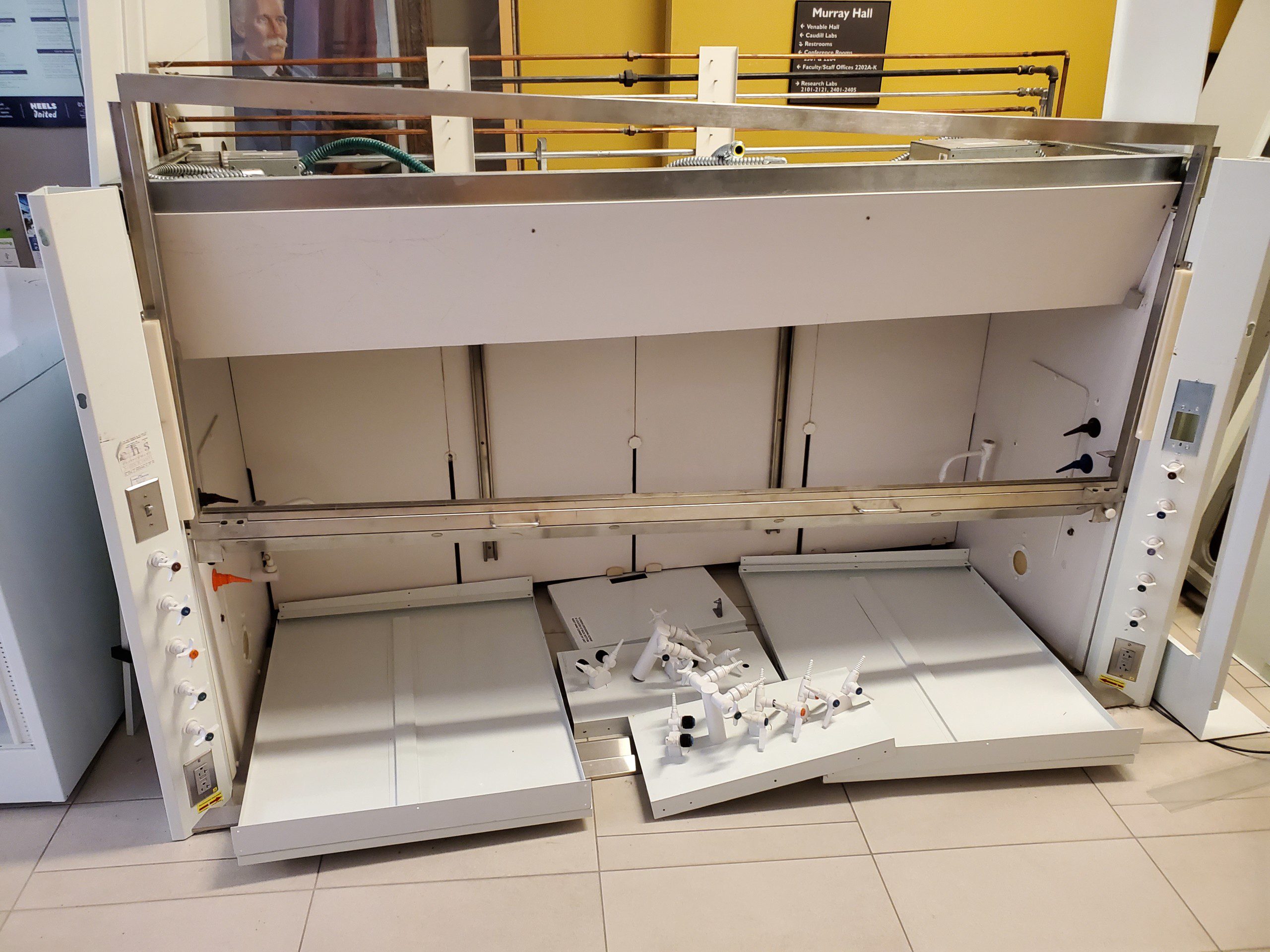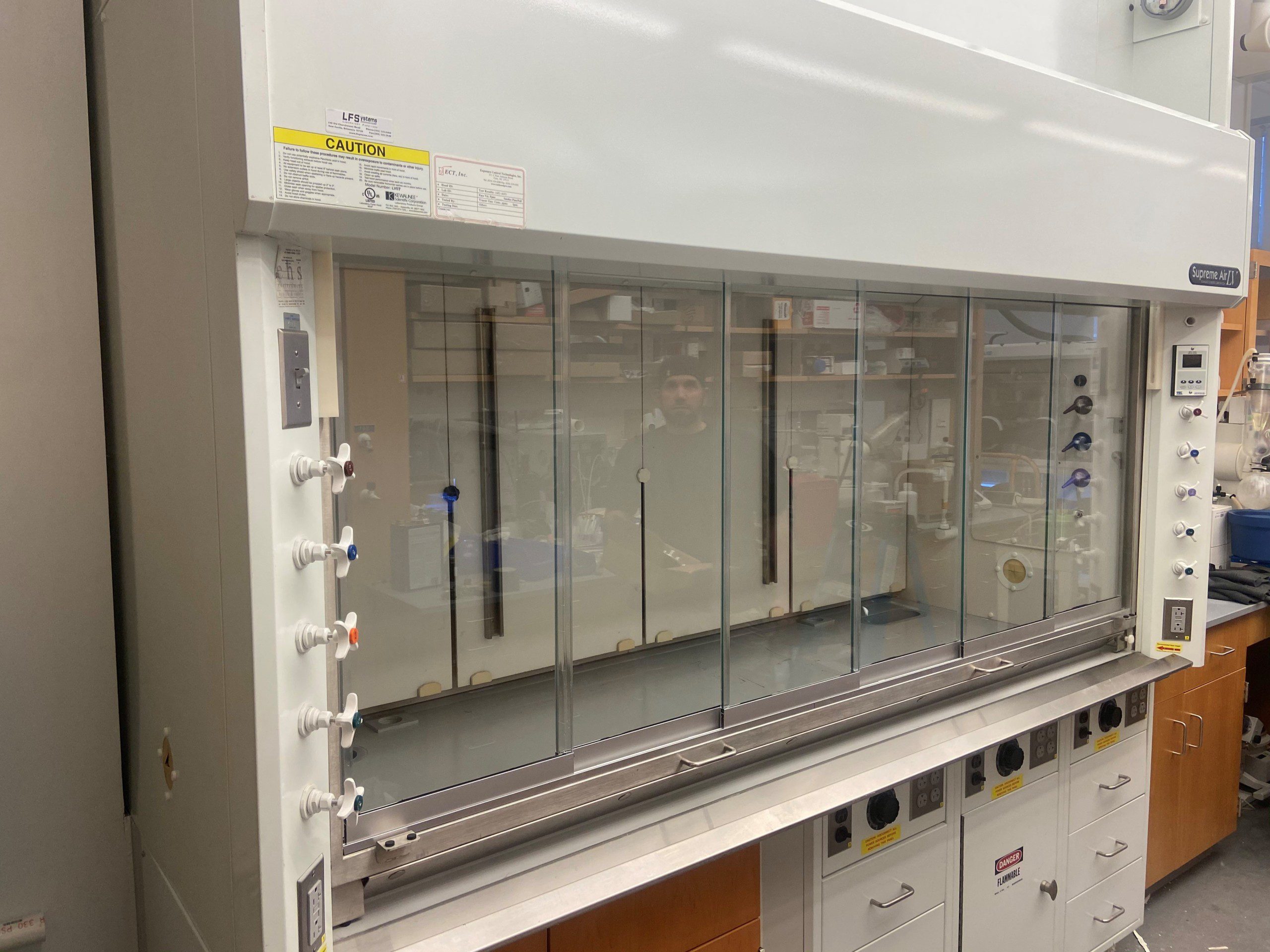 Get Started with LF Systems
LF Systems Corp is a leader in the specification, installation, and maintenance of fume hoods. With thousands of hoods installed and maintained over the past three decades, LF Systems offers a comprehensive array of programs, customizable to maintain your hood investment long after the initial installation has occurred. We have observed that hoods have a life expectancy of 15-20 years, based on initial hood quality and the testing environment. Additionally, we find that clients will pursue fume hood repair services only after fume hoods have failed in some manner. All work is identified, scheduled, and performed with minimal impact on your testing and research operation. We understand workplace ergonomics and the repetitive lift or pull forces required to gain access to the hood-based testing environment. We work with you to meet and even exceed the industry standards that have been enforced to protect your research personnel.